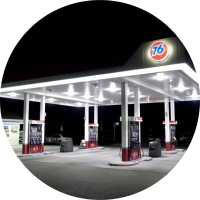 Maintenance and renovation of plants, stores, gas stations, apartments and restaurants
At our contractual partners, we apply preventive maintenance, non-stop hotline and immediate troubleshooting in order to minimize failure time. We solve your electrical problems along continuous operation and we adapt to the plant's needs. We make individual contracts, respecting our partners' directives. We can rapidly implement the necessary interventions thank to our predetermined prices, required materials and highly educated expert team. Remember: the best troubleshooting is the preventive and scheduled maintenance. We keep your goals in mind and provide the conditions whereby your business can carry on.
Industrial production, greenfield investments, lease work
We undertake complete or partial constructions of greenfield investments, electrical systems, pneumatic and process control systems. We speak foreign languages, so we can easily fit into international environment. Our team of 10-15 is made up by constructors, electricians, technicians and engineers, who are heavy-duty workers. We undertake lease work domestically and abroad, or even in countries outside the European Union. While working abroad, our employees' ambition means a great help in the successful execution.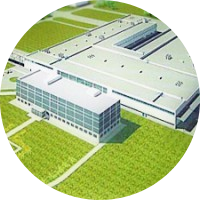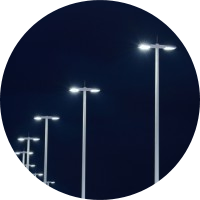 Street lighting design
We focus on upgrading public lightings, constructing and renovating backlight systems, adjusting lamp posts, troubleshooting, and our activity has expanded with the associated earthworks as well. Our team is able to develop the lightning of pedestrian crossings or replace the damaged lamp-posts. With our subcontractors we undertake the most complex construction tasks with the entire administration as well (licensing, planning, consultation with public utilities). We take the load off your shoulder!
Engineering consultancy and design
---
High- and low-voltage planning and construction of buildings
Our contractor team of 10-15 is made up by electricians, technicians and engineers, who are heavy-duty and professional workers. For instance: setting up, wiring and reconstruction of high-voltage control cabinets, cable channel construction, field cabling.
---
Control systems engineering
We agree with you on the functional specification that is based on the technological specification. After the acceptance we start the construction. Depending on the complexity and expectations of the system, it either can be buildt as a PLC implementation with an HMI control panel, or can be established in conjunction with a monitoring and data acquisition system (SCADA). The configuration includes the development of source codes as well (for example: SIEMENS S7 PLC).
---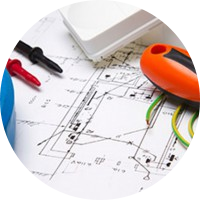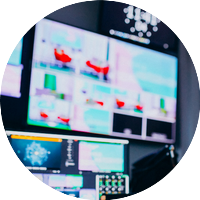 Management systems
Most of the time, complex systems require constant supervision, which we can achieve via a control panel. In certain cases it may be necessary to establish monitoring and data collection systems. These systems are already capable of distinguish authorization levels handle alarms and manage events (iFix SCADA). In case of industrial production lines, implementation can be done by building a DCS system (DeltaV).
---
SLA
According to the level of our agreement we tackle periodic, regular or occasional maintenance of the installed system. Expansion and monitoring of technological changes are also available in our portfolio.
---
We undertake projects in german and english speach areas as well.
Appendix
PLC – The Programmable Logic Controller used in industrial process control. It is not sensitive to the extreme conditions of industrial pollution, temperature and friction.
SCADA – The Supervisory Control And Data Acquisition is a computer-controlled system that monitors and controls industrial processes. It is usually based on PLC control.
DCS – The Distributed Control System include controllers, just like PSs. Specific tasks can be carried out by not just one but several controller as well.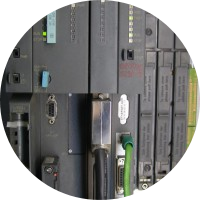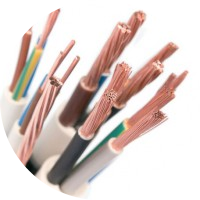 Commerce
Cables are manufactured in Hungary
Siemens PLC units and accessories
Components of building automation systems
Distribution of electrical wiring supplies